ENS name: nicolo.eth
My reasons for wanting to be a delegate:
I truly believe in the power of identity in the Web3 ecosystem and the role it will increasingly continue to play as the space comes further into the mainstream.
The social capital we each hold in our online presence will start to be valued and leveraged more and more in the next generation of Web3 apps, and ENS is really well positioned to be the epicentre and point of connection of that digital and decentralized identity.
ENS provides a decentralized identity layer for the Ethereum network with sizeable network effects both in terms of the number of integrations and community of builders always discovering new ways to take advantage of their ENS handles and expand the use cases.
I am an avid user of my ENS name (I have it as my Twitter display name and I often wear a hoodie with my ENS name - shown below
).
I would love to play a more active role in the governance of the ENS community and see it flourish as a fundamental building block for the coming Web3 world.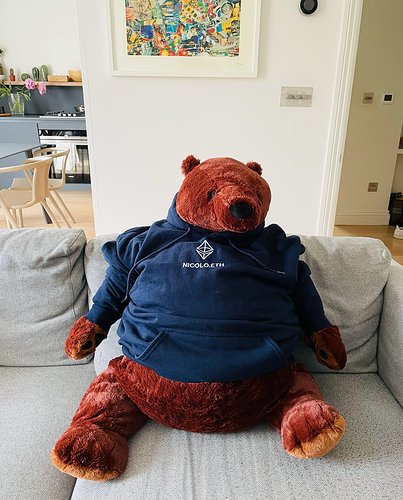 My view on each section of the proposed ENS Constitution:
Name ownership shall not be infringed: Agree
Fees are primarily an incentive mechanism: Agree
Income funds ENS and other public goods: Agree
ENS Integrates with the global namespace: Agree
My web3 qualifications / skills:
I've been working in the crypto-space in various capacities since early 2016 where I ran a popular crypto research startup and also spent a bit of time working in various TradFi institutions in IB and doing growth at SaaS startups after my academic background in Economics.
I now lead strategy over at the Aave Companies, where we have recently been spending a lot of time building a set of powerful and flexible protocols not just for the current DeFi space but to act as whole new building blocks for the Web3 world.
In my spare time I spend a lot of time involved in various DAOs, I'm an avid JPEG enjoyer (both in collecting and minting) and I spend a lot of time thinking and brainstorming about the future of Web3 and how we can push the space forward!
Twitter: https://www.twitter.com/coconidodev