Bored ENS Yacht Club​:skull_and_crossbones:
tags: ENSgrants proposal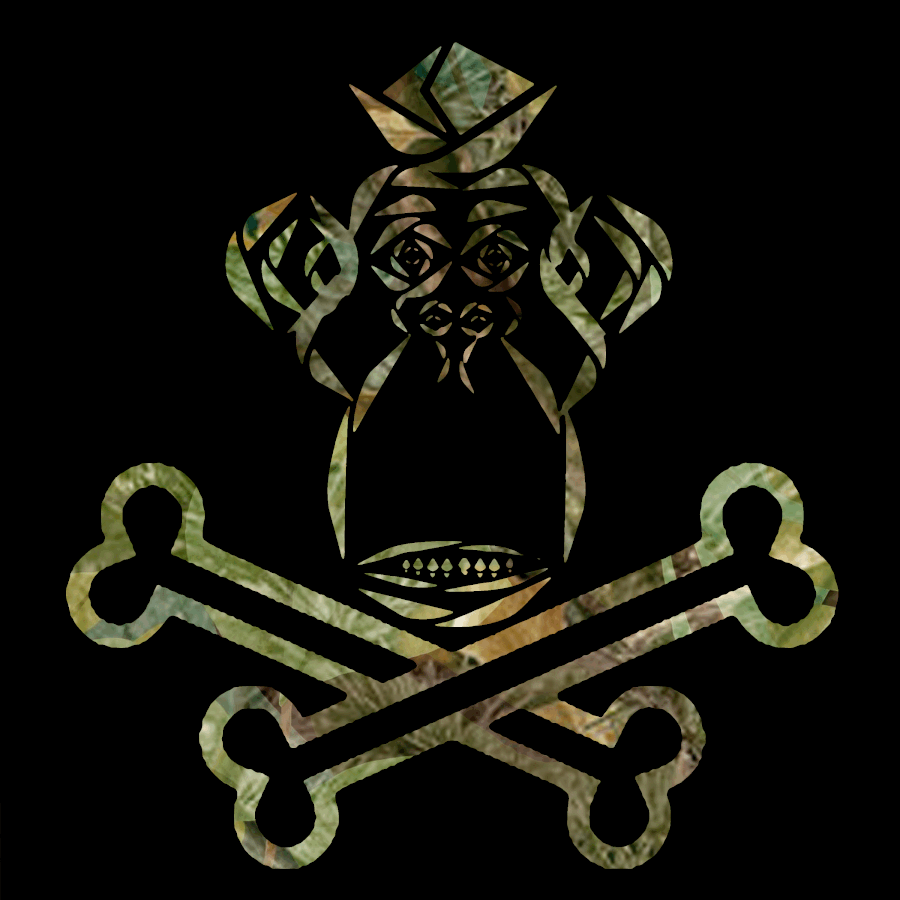 Description
Provide an ENS grant to Bored ENS Yacht Club (BENSYC) to act as an experimental community sub-DAO within ENS.
Abstract
BENSYC is the first ENS 10K subdomain collection where the subdomain NFT is your membership to the club.
BENSYC's primary purpose is to provide the ENS community with a light-weight, experimental ENS subdomain project that has sufficient features for the holders to form a community sub-DAO within ENS. Upon reaching full functionality, BENSYC sub-DAO will enable the holders to vote as a single delegate within ENS DAO.
To fulfill its role of an actively voting community sub-DAO, BENSYC will focus on onboarding the community to the ENS DAO and educating the community on all matters taking place within the ENS DAO, ENS DAO Forum, and ENS DAO Working Group Meetings.
In addition to DAO onboarding, DAO education, and DAO voting, BENSYC aims to explore experimental ENS use cases – especially of ENS subdomains, and potentially support the ENS builders through BENSYC grants supported by monetised fractional tokens.
Technical Description of BENSYC
Architecture
Bored ENS Yacht Club (BENSYC) at its core is fractionalised ownership of two domains BoredENSYachtClub.eth (long name) and BENSYC.eth (short name). Each domain has been fractionalised into 10000 subdomains with subnode labels (= token ID) from 0 to 9999. Subdomains with similar labels in both domains are "name-bound", i.e. ownership of token ID <label> on long name guarantees ownership of same label on short name.
The "name binding" is achieved through a CCIP contract that maps the attributes of the long name to the short name. CCIP contract also manages the mapping of the Resolver and ensures that all records set on the long name are automatically mapped gasless-ly to the short name.
BENSYC features its own custom Resolver that comes with two preset records: avatar and contenthash.
BENSYC avatars are a set of 9 traits mapped by the properties of the subdomain label. 7 traits have already started minted while 2 are yet to begin minting at the moment of writing.
All BENSYC subdomains have contenthash set which can be accessed through a web2 gateway. In v1, this subpage (= contenthash) is home to the records set on the subdomain. Consequently, each BENSYC subdomain will have its own automatically generated decentralized website on both names. In future versions, subpages will feature interactive content (with some latency) for the club members to interact over.
Public Goods Activities
ENS DAO Educational Twitter Spaces
BENSYC will host weekly Twitter spaces to provide the community a briefing on the weekly ENS DAO Working Group Meetings, discussions in the DAO Forum, and any/all pending votes. This will allow the club to vote informatively as a delegate.
Onboarding ENS Community to the ENS DAO
ENSpunks.eth, one of the co-founders, has been actively onboarding the community to join the ENS DAO Forum, has encouraged participation in the DAO Forum and weekly ENS DAO Working Group meetings.
BENSYC as an ENS Community sub-DAO can fund the ENS community of builders and content creators.
Current state of Bored ENS Yacht Club
A. A collection of 10,000 Bored ENS Yacht Club subdomain NFTs began to mint at a price of 0.01 ETH each on Sept 9, 2022 12:00 UTC.
20% of the mint price goes to the Founding Team
80% of the mint price reserved for the BENSYC Community Treasury
B. BENSYC Community Treasury is the 3/4 multi-sig managed by the founders at the start of the project. In due time as project matures, the treasury will be migrated to the sub-DAO Governor contract.
50% of all proceeds from the mint will be transferred to the Community Treasury and converted to $ENS tokens to be delegated to BENSYC.
The remaining 50% of all proceeds from the mint will be held as ETH in the Community Treasury for long term sustainability of BENSYC and ongoing development.
$☠️ $🦍 $🧪
BENSYC is experimenting with the use cases of fractionalizing ENS domain ownership to create community tokens.
$☠️
coin.eth was fractionalized into 999 $:skull_and_crossbones: tokens and $:skull_and_crossbones: tokens collectively own
coin.eth. The 999 $:skull_and_crossbones: tokens have been used as something of a POAP token built right off of fractionalizing an ENS name and has been used in part for giveaways to increase project awareness pre-mint and as an airdrop for the first users that mint BENSYC subdomains.
$🦍
🦍coin.eth will be fractionalized into 1 billion $🦍 tokens and $🦍 tokens collectively own 🦍coin.eth.
🦍coin.eth can be purchased by anyone & will start with a purchase price of 10,000 ETH. Holders of $🦍 tokens will have a right to vote on the purchase price of 🦍coin.eth. Upon conclusion of BENSYC 10k subdomain mints, 50% of $🦍 will be airdropped to the BENSYC subdomain owners through a "claim process" (similar to the $ENS token airdrop) and 50% of $🦍 will go to the BENSYC community treasury. BENSYC subdomain holders may vote to use the community treasury as a source of grants for builders & creators from the ENS community.
If 🦍coin.eth is bought out, then $🦍 will become pegged to the purchase price and $🦍 holders will be able to swap $🦍 for the proportional share of ETH from the 🦍coin.eth buyout.
$🧪
Upon the BENSYC 10K subdomains minting out, the founding team might have an additional surprise.
Excerpt from the ENS DAO Constitution
Article III. Income funds ENS and other public goods
Any income generated to the ENS treasury is to be used first of all to ensure the long-term viability of ENS, and to fund continuing development and improvement of the ENS system. Funds that are not reasonably required to achieve this goal may be used to fund other public goods within web3 as ENS governance sees fit.
Funding & Grant Budget
ENSpunks.eth respectfully requests that the ENS DAO support BENSYC project by funding BENSYC for the work completed and the ongoing constructive experimentation, development & operations of BENSYC built on ENS for the next 6 months as a Public Good bridging the ENS DAO & ENS Community.
Request:
30,000 USDC in two rounds pending review at the end of each round