Hey everyone! I wanted to start a discussion about something that's been on my mind lately. As we all know, the ENS Protocol is an important part of the decentralized web, and it's crucial that we protect it from malicious actors. That's why I believe we need to develop a

robust constitution rooted in ENS principles and values.
By doing so, we can establish clear guidelines for participation in the ENS community, and protect against those who may try to harm the protocol.
While we want to keep ENS decentralized and open to everyone, a constitution can help shield us from ill-intentioned actors

and ensure that the protocol remains true to its principles.
https://twitter.com/eth_latinverse/status/1645842627105783808?s=20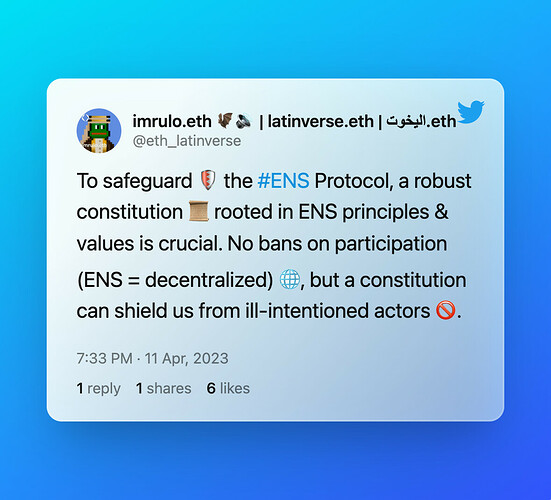 What do you all think? Is a constitution the right way to safeguard the ENS Protocol? Let's discuss!