basics.ensdao.org is live — view the tweet here.
It will be updated and improved continually, but I wanted to get this version out.
A feedback form will be added to the site. You can also DM me on Twitter with any feedback.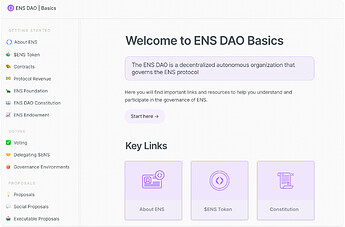 ensdao.org is also up, with links to different ENS/governance related sites.