Hello! I have been testing ENS w/ Gnosis Safe on Rinkeby and Mainnet. There is a problem connecting to the multisig account, and the behavior is not consistent.
I am able to perform some functions such as registration, but not others such as setting the resolver, adding subdomains, delegating, etc. Without a connection, ENS does not display the names held by the multisig, however I am able to get to them using the search function. I am not sure why registration worked (once there was an ETH balance in the multisig) w/o an indication of "connection".
In this screen shot, the context is that I have just entered the ENS app within Gnosis Safe. My EOA is connected via rinkeby, yet the automatic "connection" has not occurred, and clicking on "Connect" does not initiate one. And I found that clicking on "Connect" leads to the following javascript error: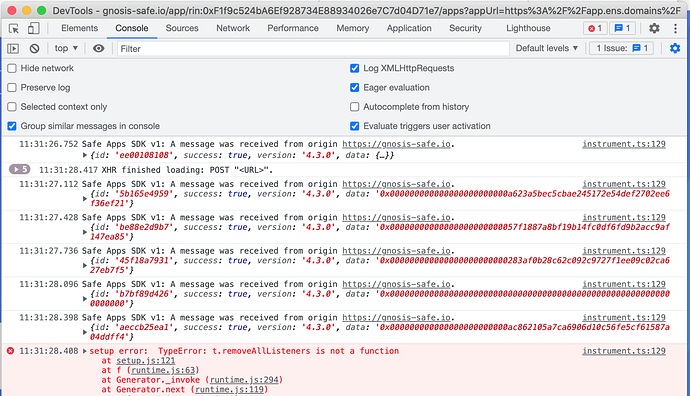 I can register a new name and take screen shots if you need me to demonstrate how the Gnosis Safe ENS app is somehow able to use the multisig account for registrations.
Thanks!