Full Structure:

IPFS: Qmbus6zR6HuvV3iAjkHRcNVRuq5QSgk4nD3Zjhzy5SbeWM
Code part: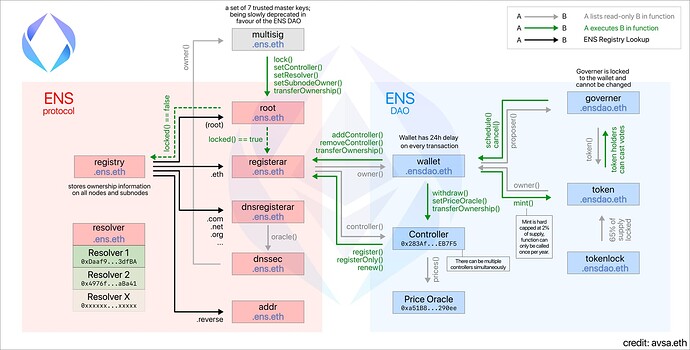 Human part: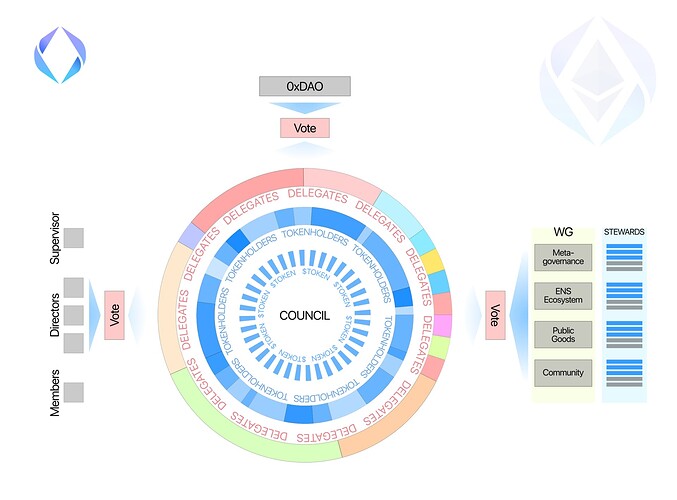 Contributors: @AvsA , @inplco , @ENSPunks.eth
Wow. I have no words. Literally.
But I am a bit confused on the second part. Is the council, the inner circle, or the whole circular thing? Shouldn't it be in the other way, token holders delegate to the inner circle?
Council is representative of the entire ring structure aka the voting authority. Delegation flow goes from inside to outside in the ring (this was necessary to add "leaves" to the ring; hard to do that inside a ring in tiny space). I have some edits in mind to make it better e.g. arrows to show the flow etc (more to follow)