I recently posted this on twitter and think it would be interesting here too:
A visual map of all the proposals we have voted and discussed so far.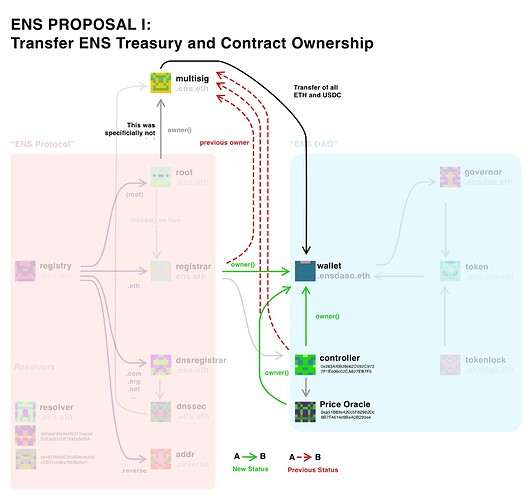 EP1 was not executed on the DAO, but rather a request that the multisig transferred the ownership of multiple contracts (and all its USDC and ETH) to the newly formed DAO.
EP2 and EP3 were executed as single call, that amended the airdrop to include a missed special case, and to recover tokens sent to the contract address.
Notice that the DAO did not, in fact, change the airdrop, but rather used its own funds to approve tokens to a new contract.
In practice it's the same because all funds not claimed by the airdropped can be later claimed by the DAO, but the distinction is important because the DAO does NOT have the power to change the original airdrop. So it can't rewrite history to add some more people to it.

EP4 was about Steward elections. EP5 created a Dutch auction starting at 100k for any names that had just recently been available. How did it do that? It changed the price oracle so charge more for names depending when they had expired.
The next incoming ENS proposals are likely to be off chain: about changes in directorship of the incorporated foundation. But the next time we have an on-chain vote, I will create a new map like this so our delegates can be better informed of how it works under the hood.