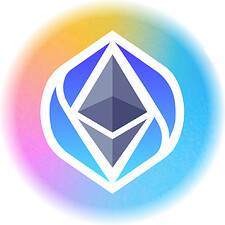 Introducing TKN
ENS's native public good, onchain token database
We're pleased to announce TKN here on the ENS forums! TKN is an effort to further decentralize the DeFi stack by creating an onchain token list, token tracker, and swap interface. It runs on ENS and benefits from ENS's integrations and tooling.
Please spend a few minutes to read the whitepaper! We've added some illustrations and animations to make it enjoyable. This announcement is a request for comment, and we won't consider TKN launched without the ENS community's input and feedback.
Decentralizing the token namespace
Access to the humble $TICKER symbol is crucial to helping underprivileged developers across the globe access capital and resources. Now is the time to create a transparent, predictable, and decentralized ticker protocol to ensure that decentralized finance stays decentralized.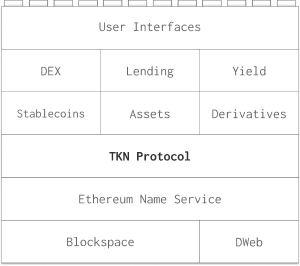 The token list is an overlooked point of centralization in the crypto stack. TKN is our effort toward creating a public good for the entire crypto ecosystem, and eventually all of finance. We're also committed to adopting and advancing the most cutting edge features of the ENS tech stack. Furthermore, TKN intends to act as a living example of ENS's power to host other protocols.
SWP is the companion product to TKN. SWP allows direct token swaps with no UI required. For example: send ETH to dai.swp.eth and the contract will send $DAI back to your address in the same transaction. We've published four initial swaps: usdc.swp.eth, usdt.swp.eth, dai.swp.eth, and wbtc.swp.eth that you can use today, with more on the way.
In addition to the TKN whitepaper, today we're bootstrapping the TokenDao, and community governance. All active participants on the ENS forums, GitHub organization, and top 250 $ENS holders should be eligible to claim a share of TokenDao governance. If you were somehow overlooked, please DM us.
TKN ENS
TKN is an effort to contribute to the ENS protocol and help accelerate it's development and adoption. TKN aspires to serve as a feedback loop and acclerant for new ENS features. In addition to the ENSDAO's technical merits, we hope to emulate it's culture of inclusiveness.
Thank you all,