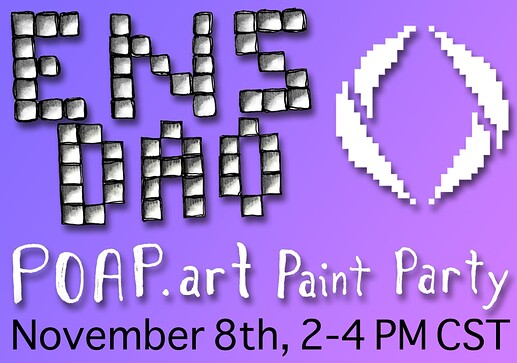 Come join the fun as we celebrate the 1 year anniversary of the ENS DAO. This a jam packed stream happening on youtube. Special guests include ENS Labs members, ens.vision, nimi.eth.limo, builders of great repute, GitPOAP, ethstaker, and much much more.
Mark Your Calendar
Chicago / CT:              November 8, 2PM - 4PM
London / GMT + 0:          November 8, 8PM - 10PM
New Zealand / NZDT:        November 9, 9AM - 11AM

YouTube Stream:
youtube stream link: ENS DAO 1 Year Anniversary Celebration - YouTube
POAP Canvas
What does a POAP Paint Party Look Like?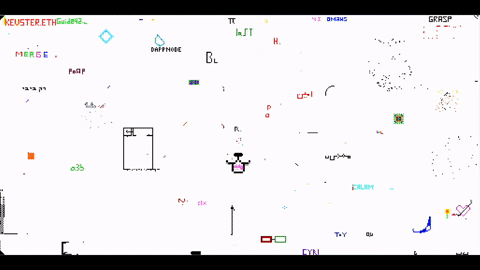 This was the result of the merge paint party, full stream can be seen here.
ENS DAO Canvas is going to epic!