FYI, the headline title in this first search result for 'ens domains' seems off.
This image is from DuckDuckGo:
Here's Bing, which also puts undue emphasis on the availability of the constitution book in the summary and (like the others) "Go to app" snippets:

and Yahoo!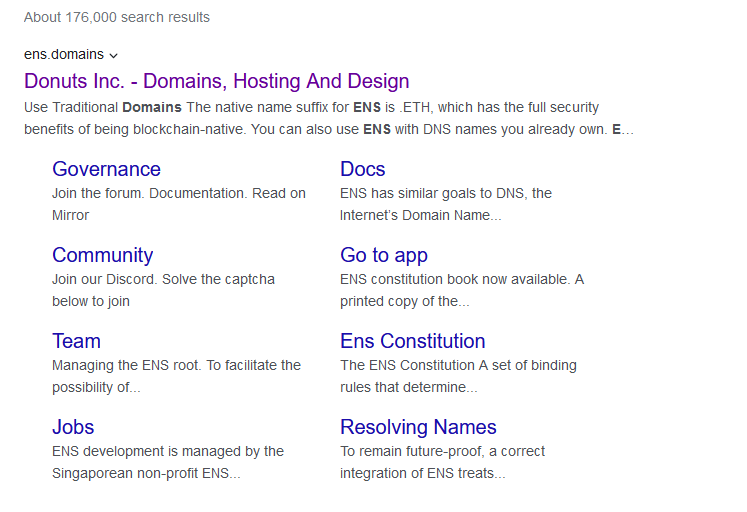 Is that really the desired first impression?