Hi all!
Thanks for the opportunity of presenting Sofamon in the ecosystem meeting. I wanna update the latest progress of Sofamon in this topic so that we can get more feedback!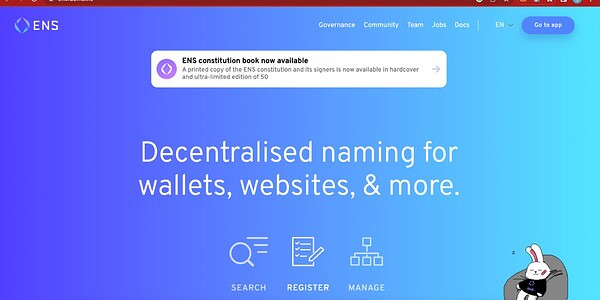 TLDR:
Sofamon is a desktop pet which can provide a fun and interactive way for users to interact with blockchain and get value.
Sofamon hopes to help more users explore the latest ENS v3 protocol.
What we believe
On-chain applications will take crypto's utility to the next stage which is not only about speculation.
Crypto is about value and internet is about information.
Disruptive crypto products should convey the ethos of crypto to unsophisticated customers.
The product
Based on the beliefs, Sofamon is designed to help users engage more with the chain and on-chain protocols. Key features:
Customizable appearance based on your on-chain activities: Wearables can be collected by your on-chain activities and you can use that to dress up your Sofamon.


Real time cute animation when you interact with the blockchain: Every time the user interacts with the chain, Sofamon will make a cute move.

ENS&Sofamon
We think ENS is essential for every new wallet users. Sofamon hopes to help more users start to engage with ENS protocol, especially the latest V3 protocol. So we wanna design a task for Sofamon users to explore the V3. Here is the basic plan:
Goal of the task: Encourage more people to try more about the new ENS V3
Rewards: 1ETH, 100 Rare ENS hoodie NFT
Distribution method: Everyday select 3 users who interact with V3 to get the rewards randomly (Pool together mode but with interaction with protocol)
Sofamon also applied the round 5 eco grant: ENS Small Grants. Please support us if you are interested in the topic!
Contact us
Twitter: https://twitter.com/sofamon_xyz
Beta link: https://sofamon.xyz/