ENS Name: angelfish.eth
Twitter Handle: @0xangelfish
Main Interests: Scaling solutions for Ethereum!
ENS name: ioyoi.eth
Discord handle: IOYOI#8390
Twitter: @ioyoiioaoi
Main interests: Artist (Low tech) is currently focusing on the combination of voxel and painting. Currently a member of The Sandbox Creators Fund.
Hello everyone, we are an organization dedicated to promoting art NFT https://twitter.com/Weir_DAO Our twitter @Weir_DAO
https://weirdao.io roadmap
ENS Airdrop Vote me VOTE (find ioyoi.eth) https://claim.ens.domains Claim your ENS airdrop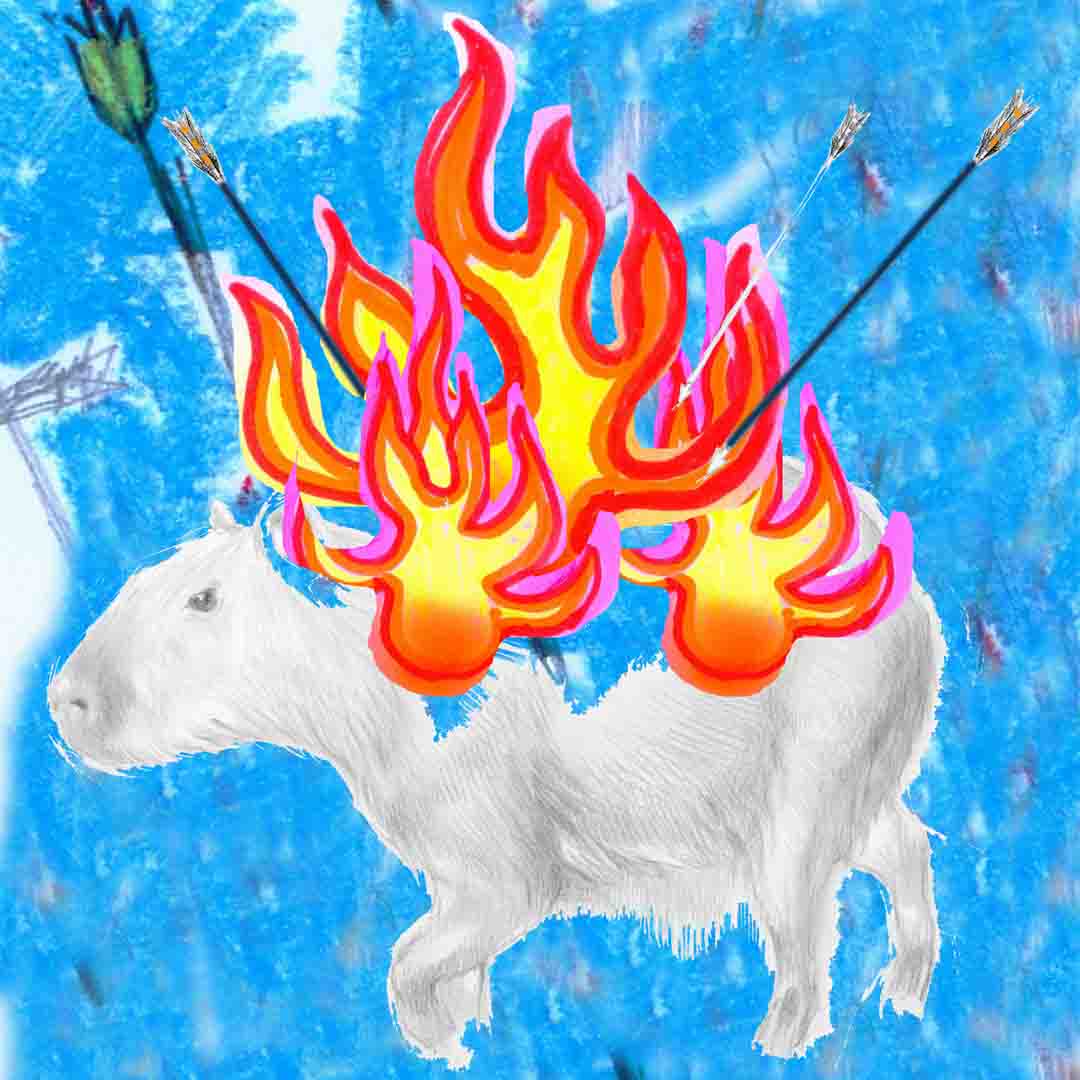 ENS name: voronkov.eth
My ENS delegate application: ENS DAO Delegate Applications - #1031 by voronkovio
Twitter: https://twitter.com/voronkovio
Discord: voronkovventures#5047
My reasons for wanting to be a delegate: Greetings dear community members!

At some point, I became heavily disappointed in centralization. Freedom is not possible without true decentralization of the communities. While being a Russian citizen, at the same time I am a resident of Norway, which is considered to be one the freest countries in the world with a developed democratic system. Nevertheless, even in the most transparent democracy, I see how different groups of people dominate and enforce others and others have a lack of freedom to live according to their rules. Similar centralization damages the internet. Currently dominating social networks abuse power, infringe ownership rights and represent a totalitarian dictatorship. I consider the ban of Donald Trump (independently of my political position) Twitter account was a symbolic act of digital dictatorship and a symbol of the end of traditional (web2.0) social networks and the internet (web1.0). Therefore I foresee web3 decentralized internet, truly owned by its users to be a winner in the fight for freedom! I see that ENS can be a cornerstone in this new WEB3 era and I am 100% dedicated to tirelessly working for the benefit of ENS DAO and web3 users overall!
Top stuff bruv! Devs to the Moon…
You for sure have the makings of a SUPERB community member <3
Top marks for brevity and clarity A+
ENS name: @ourdigitalhomestead.eth
Twitter: @ourdigitalhome1
Discord: Ourdigitalhomestead#8233
Main interests: learning, future, ecology-engineering, art
Hi, I'm Diane. I'm an ecological engineer/city developer turned mom/artist. I'm here because I solve problems, build communities, and am invested in the future. I see myself as a bridge between the internet and Web3. I'm good at listening and learning, synthesizing information, and distilling it to reach out to others. I am an environmental engineer and systems ecologist and my talents are in understanding systems, hierarchies, and interdependencies. So freaking excited to be here.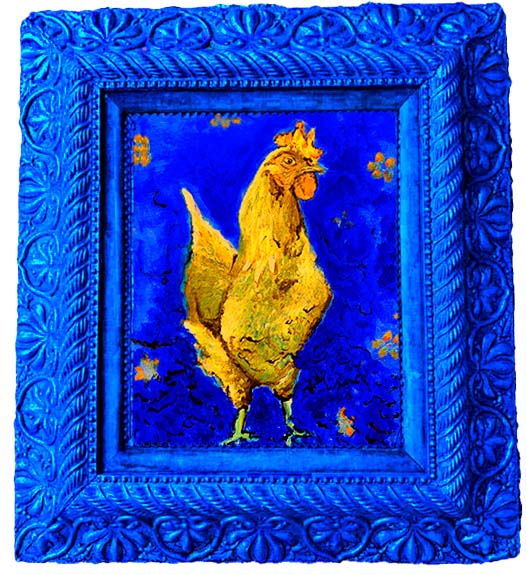 ENS name: raschbers.eth
Twitter Handle: @raschbers
Hi. I'm raschbers.eth, I live in Europe and I'm a project-manager for a small consultancy firm atm. Happy father and husband. My passions are music, books, all kinds of art and trail running.
I discovered the ENS domains via the RabbitHole just a couple of months ago. Happy to be here, very excited and curious for Blockchain, Web3 and all related.
It's an amazing time to live in!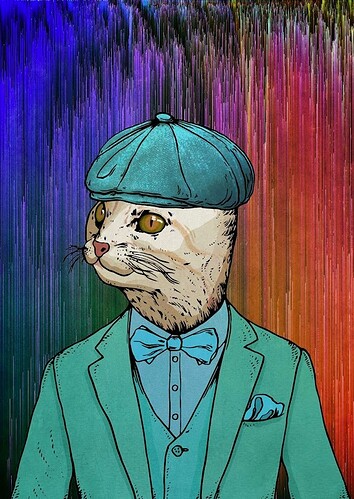 ENS name: raphtatts.eth
*Twitter Handle : raphtatts
Your main interests: learning about web3 and owning a tattoo studio
ENS: cory.eth
Twitter: @cory_eth
Discord: cory.eth#4448
Hi everyone, I'm Cory. My background is in math and computer science. I jumped full time into web3 this year to work independently. I like to play/watch soccer and basketball, although I'm not as good as I once was anymore! I really am passionate about making ENS a decentralized protocol built for public good.
-Cory
ENS: xand3r.eth
Twitter: @xand3r_eth
Discord: Xand3r#0445
Hi guys! I've been working on building decentralized protocols and their communities for 4yrs as a professional product manager. I've been thinking that ENS is the gateway of all crypto communities, so I'm happy to learn more about this community! Happy to be here!
ENS name: yetitears.eth
Discord/Twitter Handle (optional) : yetitears#7430 / @yetitears
Your main interests: Military Veteran Artivist interested in building in the crypto community, DAOs, I create claymation films and my primary occupation is music.
Would love to connect to other music artists in the community to collaborate

ENS: Grateful55.eth
Twitter: @~*~
Discord: Grateful~55
Hello guys/gals, I'm a block chain wander and explorer I've been testing and exploring every Dapp, App, and Wallet that I can find. I'm typically a intraday and swing trader by night, but am testing my coding skills a bit by day. I'm down to help in anyway I can where ever I'm needed or could be helpful.
How do I join Airdrop ENS?
ENS name: hirenpatel.eth
Discord handle: cryptohp18#9849
Twitter: @hirenvpatel
Main Interests: Reading books / articles on crypto, tech.
gm frens - good to see you all here.
My name is Hiren and I my day job is to analyze data and design/streamline processes in supply chain. Super interested in crypto, web3 and the next era of internet. Lets build together & contribute to the next gen internet.
ENS name: danihax.eth
discord handle: danihax#6857
twitter: @danihax
interests: audio/visual production. blockchain technology. IPFS. going forward.
some human with humane ideas and intentions.

ENS: simonanderson.eth
Discord: MNFuturist #6096
Twitter: @futur1st
Main Interests: Blockchain applications, Travel, Emerging tech, Crypto, NFTs, EVs and transportation tech
Hi, I'm Simon. I'm a professional futurist speaker and advisor, and I've been interested in blockchain tech for the last decade. I'm excited to see all the new ways it's being used!
ENS: 1024bits.eth
Discord: none … no, really… none
Twitter: none … not here either
Interests: Electronic circuit design, Internet infrastructure, practical uses for IPFS, and blockchains.
I stopped messing with the ENS records when gas hit about $20…
sune.eth signing in. Hello

(at first bear with grammarfaults, im not english by nature)
this is my introduction, it is ment to show me and my way of thinking, and not to feel sorry, even what i write will wake feelings, they are to be observed, not reacted upon!
Facts are unavoidable, and a backpack is a backpack, nomatter where the road goes and it always does.
I will try to highlight what happpens when a person wants to interact with the ENS and what will also keep more rational people than me from entering straight in.
The feelings involved:
I started out very exited yesterday when i realised this… exited as YEEEAH !!! … gotta get my .ETH name … !!! Wooohaaaa!!! to late for airdrops, #FI, nevermind, Lets GO, this is cool !!! get a move on old man!!
So extremely exited about the whole concept and i wanted to participate and contribute and what else and as we move on share all my neverending ideas so huge i can often hardly grasp them myself…hopefully to be a part of something I at first saw as fantastic!
Facts involved:
I am kind of new to everything in the everevolving blockchain, im old, my body is smashed due to bad workenviroment over time, no job, no goverment support and living of the leftovers of my pension which i pulled when i moved out of Denmark and are soon over.
I have an interest for uniting the moon and the sun energy of the constitution we today term as "man" or mankind, I use a tool deriving from the old tantric tradition.
I am convinced that the old ways of living uniting with the energies of the univers and which have been attempted erased during all inquisitions throughout time is of much greater value to the evolution of mankind into a harmonic way of life on earth and beyond, than the evolution of a web3, unless the two can be united.
This is my entrance, my ticket in, but then i face the unclimable brickwall of fees and extra payments, thank god!
Thoughts involved:
I will attempt critizicing in a fine manner because the implemented "pay alot button" that will keep scammers, speculators and the like away, will also keep people like me away.
Dont know why i used several month of living cost on this, i assume i hoped to gain entrance to make a way of living through starting to participate in this community, but i see now that when every transaction / gas fee is a third of my monthly foodcost it will automaticcaly prevent anyone without or just a little money that actually want to do something great, from taking part.
It reminds me of the system we live in at present time and that this new DeFi one advertised to change the world, seems like nothing but the same obsession controlling the present we live in.
Actions involved:
At fist i saw a video by this man and the gasfee for what this guy did when interacting with ENS(no names, but it was an .ETH name), was like a few $ max, so i confirmed what i did without looking at the price.
This was yesterday, today i saw i could to add some adresses to my profile, and i noticed doing so would cost me around another 60$ to add a walletadress i cannot even put anything into… how concincing is that?
So getting into the ecosystem and wanting to contribute and apply as delegate i realised that i would have to confrim another or several 40$ to 60$ payments and this comes on top of the namechange or "something_mistake" i made, a 67$ gas fee for a change of some sort due to eagerness to interact and learn… food for thoughts !
I realised that in the proposed ENS constitution II about the incentive mechanism will force a person like me out, unless there could be a some sort of ´pop-up´ notification asking if this is nessesary and usecase one intend to do with the givin action, like i did.
Otherwise besides from this issue i have not much to add to the proposed in 1. , 3. and 4. other that it sounds reasonable.
For 5th Law/suggestion i wonder if 1% of all tokens participating should be higher, as it would seem like a very little proportion concerning the vast change that could happen and hereby affecting those involved owing the rest 99% of all token participating. Maybe its just me who dont really understands.
ENS name: rustyhenderson.eth
Love the community and wish to contribute more in any capacity.