Minutes for Weekly Ecosystem Meeting - Feb 16th, 2023
Transcribed by @estmcmxci and edited by @limes
Notes
Announcement: ENS Grants – Ecosystem Round 4
The Ecosystem Small Grants round is open for application! 1 ETH will be awarded to the top five voted projects that follow the submission guidelines. For a more nuanced perspective on what projects qualify for the Ecosystem round, check out this discussion.
The goal of the Ecosystem Working Group is to create a flywheel effect within the ENS ecosystem by seeding development teams that build and attract more users who then build more cool things
– Limes.eth
Go vote: https://ensgrants.xyz/
A) ENS Project Highlights
@Julieshi.eth | ORG3
ORG3 is an ENS subdomains integrated, organization management tool.
Demo: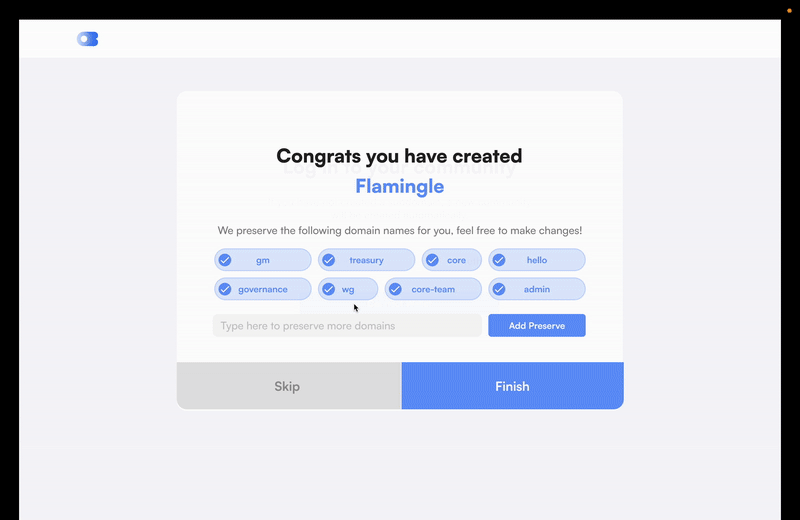 We expect subdomains to become massivley adopted with the advent of the name wrapper, the question we keep asking is, "how can we drive mass-adoption of ENS through subdomains"? Org3 is a platform that allows you to set parameters around how you want subdomains to be minted, as well as set permissions for those roles. The next steps are to develop DAO tooling that is intuitive, secure and accessible.
– Julie
Matthew Fontana | streamr.network
streamr.network is a decentalized protocol for data pipelines, network analytics and messaging. ENS domains are helpful to humans in this instance when the source address has a ENS domain associated with it. Streamr is looking to release their new chat app with token gating for ENS domains soon and looking for beta testers at the link below.
@pskalin | Fractal
Fractal is business-to-business payment/invoicing platform that integrates ENS for documentation and security purposes. Pavel is looking for feedback and his dev post can be found here.
@hidayath | 1W3
1W3 is a no-code decentrlized website builder for ENS Domains. You can build and publish your own blog on decentralized web; stored on IPFS using your ENS domain
B) ENS IRL
ETHDENVER: March 2nd event; please let limes.eth know if you want an invite to the ETH Denver event as space will likely be tight
–
C) Core Updates:
Gasless dnssec implementation is ready for audit. The core team is also working on implementing text records from ENS to DNS as well.
Attendees: Slobo.eth, limes.eth, yambo.eth, coltron.eth, Prem Makeig, Saurabh Dhekale, Shaik, Hidayeth, stevegachau.eth, sydmead.eth, Terin Guerra, zadok, Wolf Ram, YungSB, Eduardo Vega-Patiño, Fabio Anaya, Greg Skilroff, hellenstans.eth, J Eth, Josh Brandley, Josiah D, Julie Shi, Matoken.eth, Matthew Fontana, 184.eth, 5pence, accesor, Acadian_eth, Alex Slobodnik, Cap
tags: ENS DAO